Buying a foreclosed home can be a tricky affair. Foreclosure in Canada, Nova Scotia, and British Columbia might not be that common, but it is a well-known fact that homes are quite expensive over here. Many homeowners fail to make their mortgage payments, and as a result, there is an array of foreclosure to go. 
Why do people go through foreclosures?
There is an array of possibilities for why people might go through a foreclosure. Foreclosed homes can be the product of below standard living conditions, criminal activities, failure of payments, bankruptcy, etc.
Whatever be the by-product, in many cases, these properties might be up for foreclosure proceedings, mainly when the primary mortgage lender retains these properties' liens to at least try to maintain a part of their respective losses.
A judicial foreclosure in Canada is quite rare, as mentioned earlier. In some instances, in order to ensure that the borrower makes their payments in time, banks or mortgage lenders are likely to bring up the idea of a foreclosure home.
A judicial foreclosure is time-consuming as many legal proceedings are involved before the property goes up for sale again. It can be a rather expensive affair at the same time, especially when bank owned properties are put up on sale at a lower price.
Though, a foreclosure process might take place under extreme conditions and circumstances at the same time. Once the borrower defaults at least four payments, the mortgage lender puts the property up for a foreclosure process. This process is variable and depends on the law that the province follows. Borrowers are usually given one month to vacate the property once the foreclosure proceedings are initiated.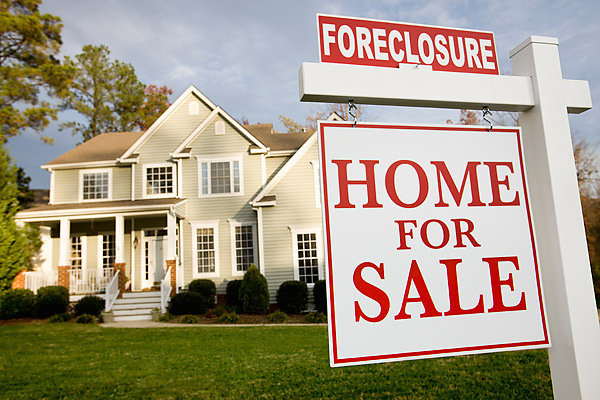 Foreclosure to go: Ways to initiate proceedings
Everything being said, lenders are generally welcoming to renegotiations with the borrower. Once they get the assurance that the borrower will make the payments in time, they expedite the foreclosure proceedings and adhere to either of the following ways:
Initiating a Judicial Sale:
A judicial sale has a high frequency in places like Nova Scotia, British Columbia, Alberta, Quebec, and Saskatchewan. A mortgage lender is usually required to file a petition to attain permission to sell a foreclosure property. This involves a high amount of legal fees and happens to be a time-consuming procedure.
Foreclosing lenders can also expedite and initiate the foreclosure process immediately when the borrower defaults his first mortgage payment. In such a case, a "Statement of Claim for Debt and Possession" is issued to the borrower, in which case he is allotted 20 days to file a "Statement of Defence."
In case the borrower does not file this statement, and the mortgage lender acquires the right to sell the foreclosure property immediately by the court. This entire procedure can vary between a few months to a year in total. Once the process is done, the lender can sell the property and take a portion from the earnings to take care of their respective legal fees.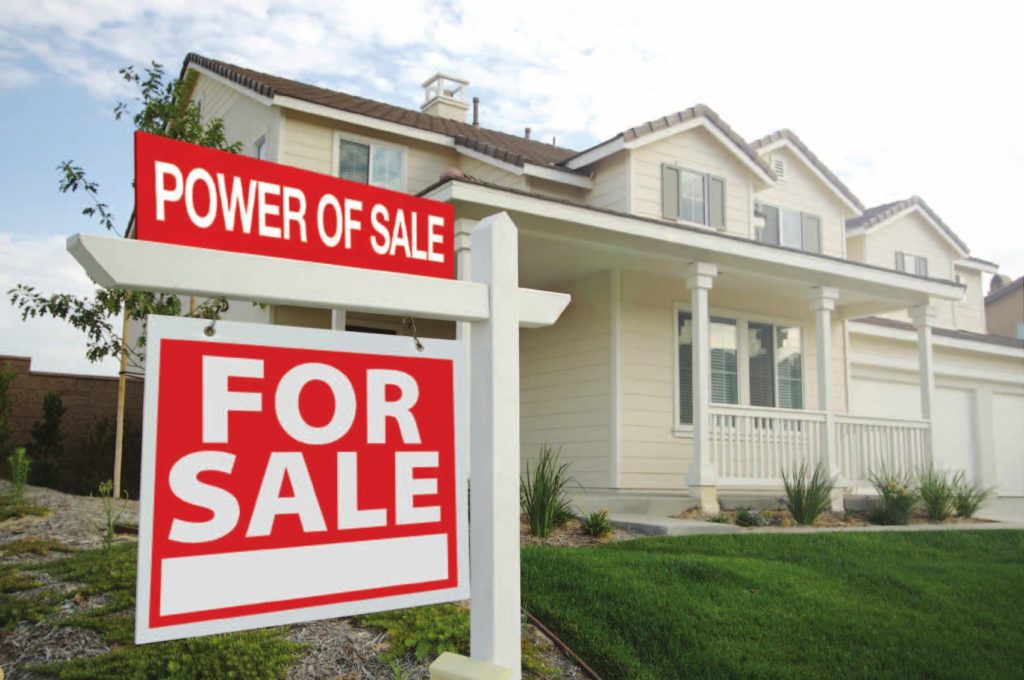 Power of Sale
Power of Sale is mostly standard in Ontario, New Brunswick, Newfoundland, and P.E.I. This happens when a clause in the borrower's contract states that the foreclosure lender can sell the respective property in hand and avoid the judicial procedure at large. A power of sale gets initiated once the borrower defaults four payments post, which he is usually given thirty-five days for the redemption of the same.
During this period, they have the liberty to take care of the failed payments, and they can stop the procedure if they can clear the same. They are also supposed to clear off any outstanding tax arrears and penalties associated with the default payments during this time.
In case the borrower fails to adhere to these norms, an eviction notice is issued to them. The eviction notice generally gives them 30 days to vacate the premises. The lender is then supposed to sell the foreclosure home through a traditional auction or a real estate sale at the highest possible price so that they are able to cover their defaulted mortgage balances.
Why buying a foreclosure home can prove to be beneficial for you?
Most often than not, a lender is usually eager to sell the property. There are high chances that they might even sell the property at a cheaper rate.
Factors like backdated taxes, outstanding payments, and liens of any sort are usually expunged as their presence makes it tougher to sell the foreclosed property.
Buying a foreclosure property can prove to be exceptionally beneficial for you, especially if you happen to be a landlord looking at cheap properties and fix them according to your needs.
In case you come across a foreclosed property at a cheaper rate, you can always use the surplus amount from your savings to renovate or fix certain areas of the property to your liking and needs. This is definitely going to increase your home equity and will give you the power to sell it at a higher price in the future.
Conclusion
If you are based in Canada, you must be aware that unlike consumer or credit debts, foreclosures are considered to be unsecured. But they can be rather beneficial at the same time. Hence, if you are looking to sell your foreclosed properties, you can immediately get in touch with Bridgeable Home Buyers at 403-280-3300 as we buy foreclosed properties with cash to help people in need of settlements within 5 days of you getting in touch with us!