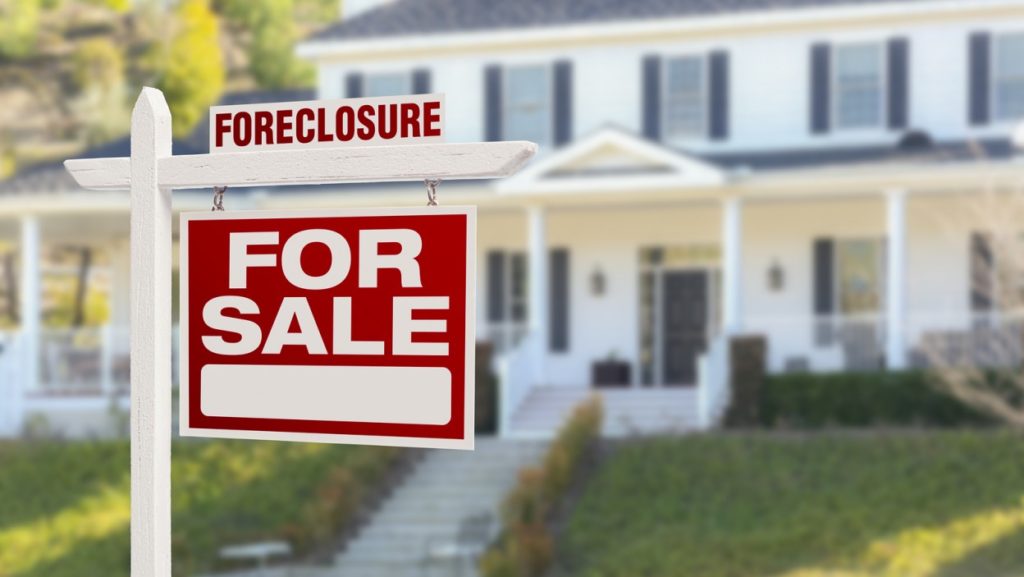 When someone buys a property, it is obvious that they buy it with a lot of hopes and dreams etched in their minds. Hence, when they get into rough tides, and the inevitable happens, their property gets seized by your lenders. But, there is definitely a buffer period before it is time to sell their property totally outstanding with the bank.
The real question is, can you sell a house in foreclosure?
The answer is, definitely!
Selling a judicial foreclosed property can be a heartbreaking journey for homeowners. It is indeed possible to go ahead and sell the property before it gets seized by the bank. You can also rescue your house before judicial foreclosure by paying the lender everything they owe before the property is sold at an auction.
In some provinces, homeowners are even allowed a "statutory right of redemption," which happens to be thirty days to at least two years. During this period, you can reclaim the rights to your property by repurchasing it or avoid foreclosure by selling. This means that if you can pay off the loan and the interest and dues to your lender, then you can go ahead and sell your home if you have a buyer.
Foreclosure – how does it work?
A foreclosure takes place when a homeowner misses their fourth installment. A default notice is sent to them, which states that the property will be seized shortly due to the constant failure.
The entire foreclosure process can vary between six months to one year or even more – And might wonder, "can I sell my home if it's in foreclosure," during this crucial stage. Yes, you can!
Can I still sell my house in foreclosure?
A property is considered to be in the "pre foreclosure" period before the bank takes possession of it. During this period, you can sell house to avoid foreclosure, and it gets displayed at the auction.
The easiest way to avoid a property's foreclosure is to hire a renowned real estate agent who can sell your home. All the agent needs to do is ensure that your house gets sold in a manner that it covers everything that you owe to your lender, including fees, your mortgage payments, and penalties.
Although this means that you can lose your ownership to your home, the bright side of the matter is that you can avoid foreclosure by selling, the failure of which would cause severe damage to your credit score.
It would be best if you were honest with your real estate agent from day one. This means that the agent should be aware of what your home is worth and that it will get foreclosed because you missed on the mortgage payments.
The first step is to inform your lender that you intend to sell your property to pay off your mortgage, penalties, and interest.
A homeowner should sell the property as soon as possible, as this will buy you enough time to revive the best out of the deal, make your mortgage payments, save your credit and reduce some pressure off. Every factor of this deal depends on the state the property might be located in as different states hold different laws.
Whatever the situation might be, as a homeowner, you need to ensure that you have enough time to get everything in place before your lender extracts your house, and he hands it over to the auction block.
Sell house to avoid foreclosure: Tips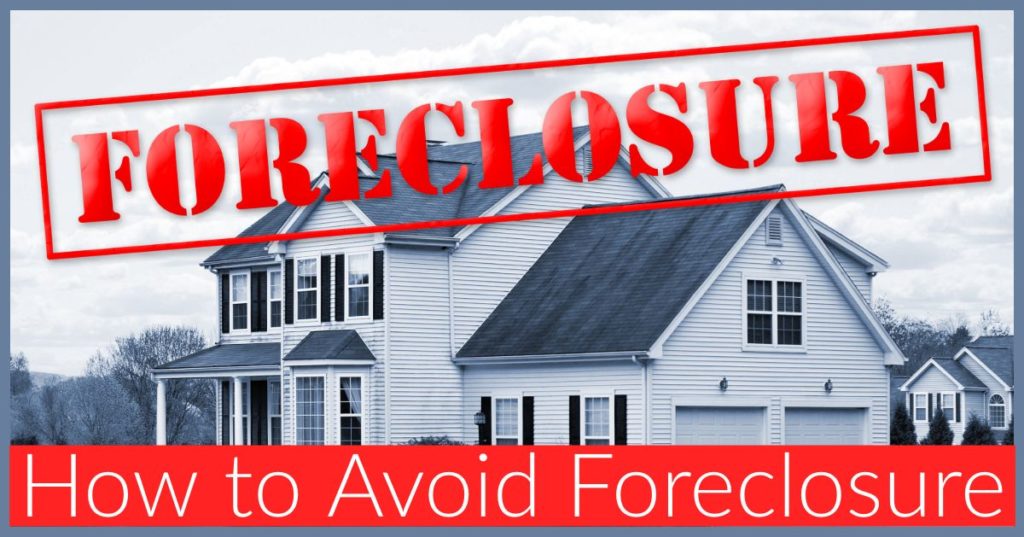 A homeowner must assess a property before going for the giant leap. There are times when everything might not go as planned, resulting from which a property can get foreclosed by the bank. This happens due to payment failures and bankruptcy.
You might still have the age-old question in your head – can I sell my home if it is in foreclosure?
Hence, here are a few tips for you to ensure how to perform a short sale of a foreclosed property before it is finally taken away by the lender
Assessing the foreclosed home from before: There is an array of mandatory factors that a property owner needs to ensure before foreclosure of the same. The first and foremost step is to take a good look at the property before opting for a short sale.
As a homeowner, you should go through all the minute details of the house to ensure that you can have all the rationales about their disposal before you put your home for sale.
l the rationales about their disposal before you put your home for sale.
Identifying the USP: When a homeowner assesses their foreclosed property, they need to identify the same USPs. These USPs will come extremely handy and act as valuable points when posting an ad for the same.
As a homeowner, you need to ensure that you draft and articulate all these USPs in a manner that would help you to extract the maximum number of requests from potential buyers, thus adding up to a short sale.
Dismiss the disadvantages: There are two sides to every coin. Just like there are positive aspects of a property, there is bound to be partial or complete damages in the process as well.
You need to assess every detail minutely to ensure that these aspects get camouflaged within the USPs as these can act as a significant threat when it comes to selling the property in the first place!
Opting for a relevant platform: A homeowner needs to ensure that he opts for a quick platform and is going to expedite the entire process. Hence, the best way to do so is to approach a real estate agent or a venue specializing in selling properties.
You need to ensure that this platform has a positive reputation in the market. It should have a legal jurisdiction as well.
Defining a homeowner's interest:Once a homeowner gets hold of a good platform, they need to express their selling credentials and mention the threshold level of their expectations from the whole deal.
On-boarding whereabouts: Whether a homeowner is buying or selling a property, whereabouts should always be welcome as they are advantageous to the deal.
It will help the homeowner to understand the renowned aspects of the agreement that support betterment possibilities. Opting to onboard well-facilitated whereabouts is always going to provide a better node. Hence, this will help you ensure that your mortgage is in place, and your credit is not affected.
Things to make sure before offering the property up for sale:
Partial remodeling
It is always best to remodel your home partially to make it more pleasing and appealing to the potential buyer. A potential buyer will always get attracted to a right looking house, and hence you need to ensure that every corner of your home is reeking of attraction!
Home exposure
Once the remodeling is done, a homeowner needs to count on the home exposure and ensure that he makes things work. Hence, you need to understand that if your home is appealing to you, it will definitely appeal to the buyer.
Counting on Bids
Once the house is good to go, you will get an array of biding. While some might be better than the others, you should take your time to evaluate every bid on the table before he chooses the final one and agrees to a short sale.
Reassuring the buyers
It is normal for a buyer to get anxious before purchasing the property. Although you might be perplexed regarding the situation at hand as a homeowner because of the deed instead of foreclosure, you should offer walkabouts to the buyers inside your property premises and reassure them about the same.
Manifesting buyer's interest
Just like the homeowner, a buyer also holds an interest when it comes to purchasing the property. Hence, this process has dual node interests. As a homeowner, you need to ensure that he makes an offer that the buyer cannot deny.
On-boarding the buyer
The homeowner needs to ensure that he gets the potential buyer on board and makes them feel like a part of the property already. This will give undue assurance to the buyer and make them a sense of reliability at the same time. Actively involving the buyer will ensure that they do not fluctuate during any part of the deal.
Opt for a legal platform
The best way to sell a foreclosed property is to opt for a traditional forum dealing with real estate. Listing your home will give you a favorable aspect where you will be able to get compliant with every part of the deal and extract most of the power of sales. This step is extremely crucial as it will be a secure approach for both the owner and the buyer at the same time. Opting for a legal platform will definitely make selling your house much easier.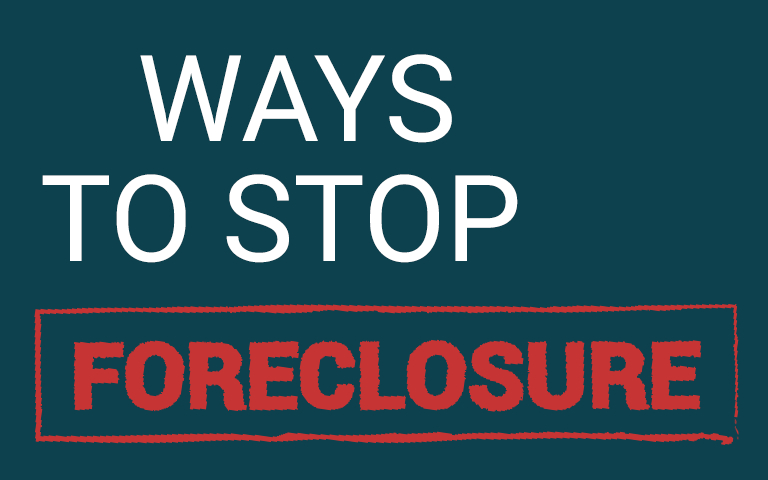 Loan restructuring
Individual lenders may grant your request to get a loan modification so that you will be able to repay the payments that got missed. It is essential to keep in mind that if a homeowner strikes an advantageous deal, the lender might even allow them to reduce their interest rate.
Forbearing request
The homeowner should request the lender to suspend or at least reduce the payments temporarily. This will allow the homeowner to sort the financial difficulties at present and save their properties. As a homeowner, you may consider getting legal advice regarding home selling and then take a call.
Liquidating money
The homeowner needs to ensure that they have liquidated everything to save properties from getting foreclosed. This means they can sell anything you own that might give you enough cash to stop the process from getting expedited.
Finding new ways to save
The homeowner should go over their monthly budget to ensure that they start saving enough money. They should also figure out new ways to earn and even get a temporary second job if needed. They should encourage every member of the family to go out and make ends meet to be able to stop their property from getting foreclosed.
Conclusion
As a homeowner, you should never be made to sell your home because it has been foreclosed. Losing your home or a foreclosure is the worst possible thing ever, but there are ways to avoid foreclosure or make the most of the unfortunate situation.
This article will definitely help you if you are going through a similar situation. You will most likely be able to come up with a solution through earlier points. The only way to handle this situation is to remain calm and act fast.